Travel aboard Air Falcon and experience world class hospitality
Very soon Air Falcon will be providing wet lease, ACMI, charter services to airlines, corporate clients and tour operators on domestic and regional routes. With our growing fleet of turbojets and turboprops aircraft, we will take you to any destination in Pakistan, from serene northern mountains to the exotic coastline of Gwadar.
Our unique scheduling experience and domestic operations network make us the best choice to handle your charter passenger needs. We facilitate and maintain regular schedules to fulfill every passenger's need or request. Contact us today to book a chartered flight and experience the
'Air Falcon difference – Your trusted partner in the sky'.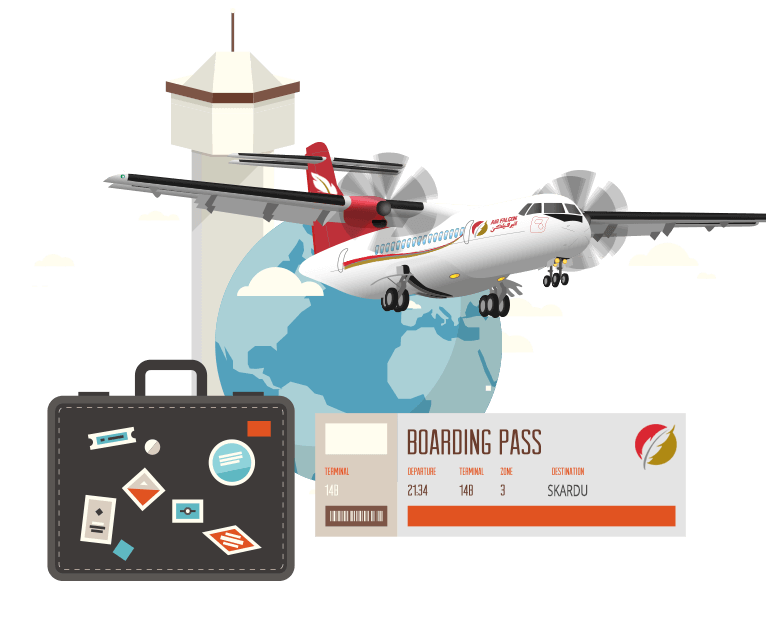 For booking a chartered flight, please contact:
Tel: +92-42-35762828-30
Fax: +92-42-35762831
Email: booking@airfalcon.com.pk