Your Trusted
Partner
in the Sky
The Air Falcon Difference
Air Falcon is a regional carrier with a purpose to provide world-class and affordable services to its customers. Air Falcon is headquartered in Lahore and is led by a team of experienced professionals with years of experience in the aviation industry. The crew is well-trained and has appreciable safety record which gives Air Falcon a competitive edge over other airlines operating in the region.
Air Falcon fleet consists of state-of-the-art and newly acquired Boeing and ATR aircraft. The airline has started its cargo services providing fast and convenient transportation of goods across a growing network of domestic as well as international destinations.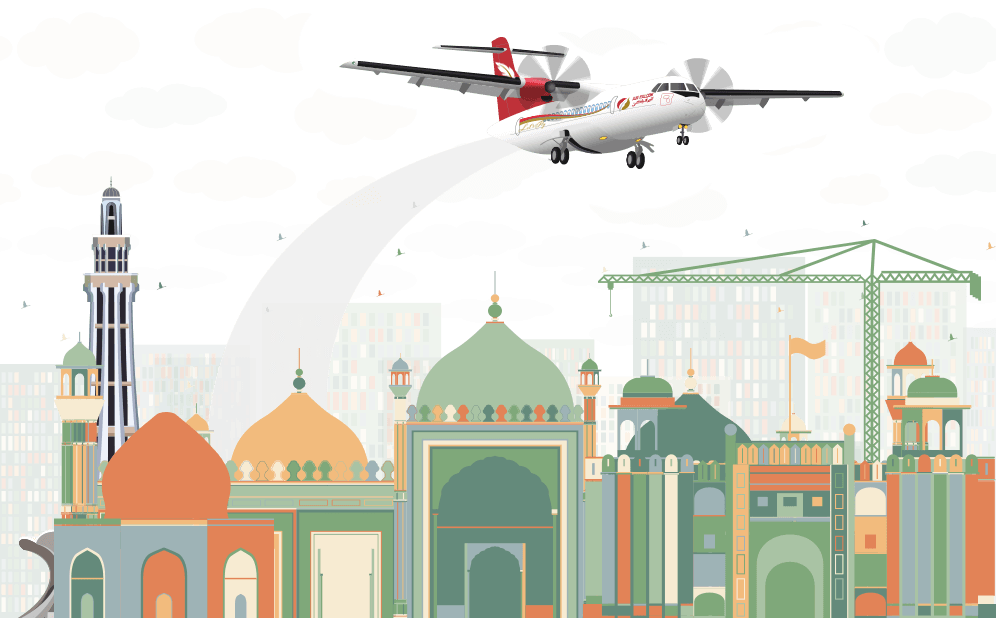 Our Hospitality
At Air Falcon, we are committed to delivering the highest quality of services to our customers. Experience our high standards in hospitality and seat-comfort on-board our newly acquired fleet of Boeing and ATR aircraft. Travel to numerous destinations across Pakistan and worldwide with Air Falcon, your trusted partner in the sky.